The three top riders after cross-country yesterday in the Morven Park International CCI4*-L all held on to their placings following show jumping today. Tamie Smith jumped a double-clear round and took the blue with Julianne Guariglia's 11-year-old Argentine Silla mare Solaguayre California (Casparo x Solaguayre Calandria), finishing on their score of 29.7.
Will Coleman, riding Hyperion Stud's 10-year-old Holsteiner gelding Chin Tonic HS (Chin Champ x Wildera), added 0.4 time penalties to their cross-country score and finished in second place with a 32.6. Mia Farley rounded out the top three on David O'Connor's 9-year-old Thoroughbred gelding Phelps, jumping a double-clear round to finish on their score of 34.4.
About Solaguayre California
"She comes from a show jumping background at Solaguayre down in Argentina, and they produced her up to a 6-year-old, so she had done some show jumping," said Smith of Solaguayre California. "Usually on the third day, she's really subdued and ridable, but she was just a fire-breathing dragon [today] so maybe I had her too fit because even yesterday she was just pulling my arms out everywhere."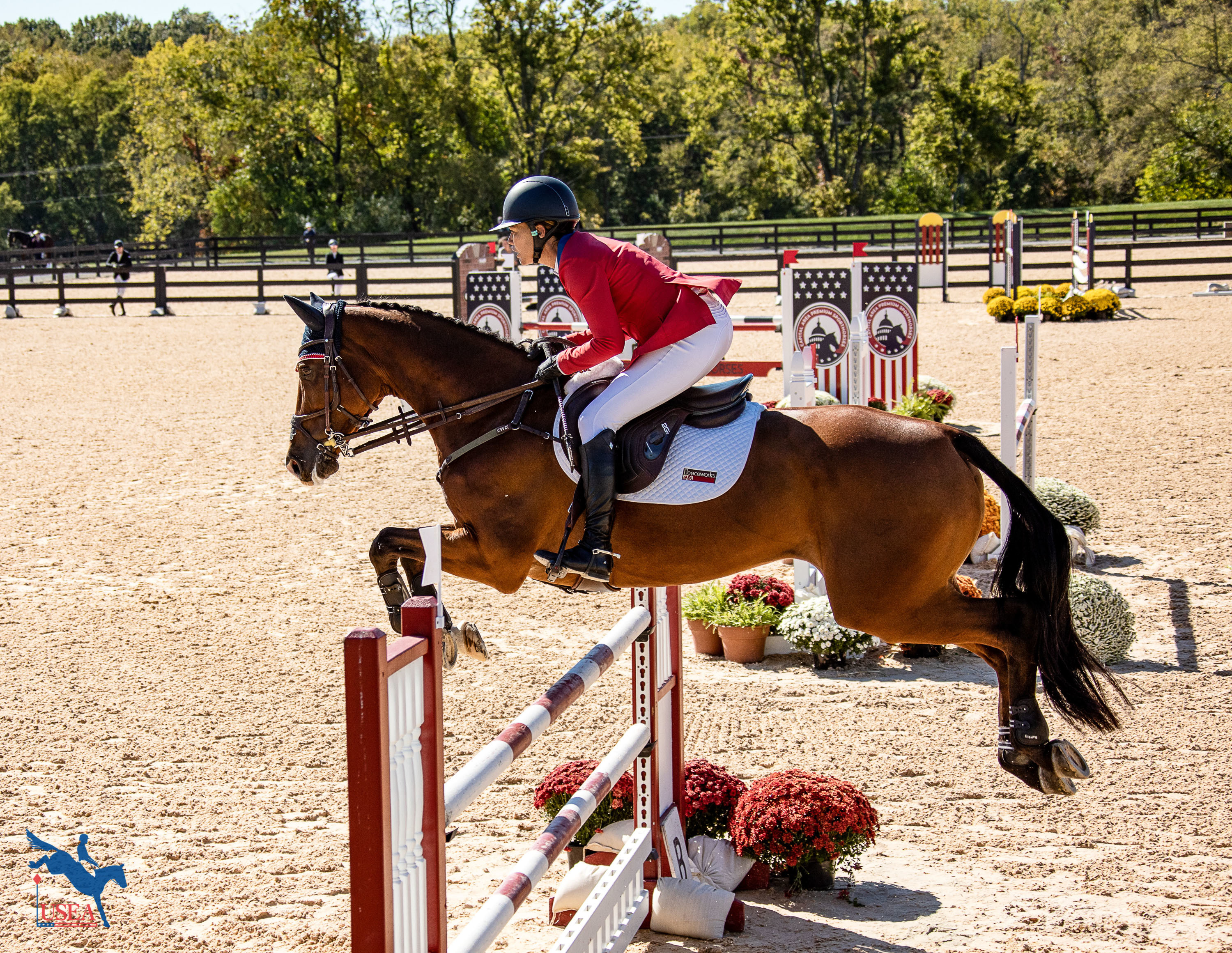 This win at Morven marks a milestone in the mare's career as she is still relatively green to the level. "It's just really cool to be producing her because she was just barely starting to move up to prelim when I got her. It's just been really fun," Tamie shared. "It's so awesome especially with a mare. They take another element of trust, and she's just got something really special and exciting about her. I'm thrilled with her to end on a sub-30 score, which is a brilliant result. So I'm very happy."
For Smith, this weekend's success is particularly significant after recovering from an injury at the start of the year. "We had a little bit of a rough start," she stated. "I broke my ankle at the beginning of the year and tore my ankle and fell off of her, and then it just seemed to shake her confidence. So to end it on a win at Morven in the CCI4*-L is just icing on the cake."
What's Next for Smith and Solaguayre California
After she competes in the CCI5* at Maryland next week with Ruth Bley's 13-year-old Hanoverian gelding Danito (Dancier x Wie Musik), Smith will be taking Solaguayre California back home to the west coast. "She will have a nice, well-deserved rest. And then we'll look at what's to come for next year. We have a few-year plan ahead. So maybe a trip over to Europe to get some more exposure. I think she's ready to go do that again."
Will Coleman and Chin Tonic HS Take Second
"I thought it was a pretty friendly course," Coleman said of the Chris Barnard's show jumping track. "I just tried to stay focused on executing the plan that I had and we mostly did that."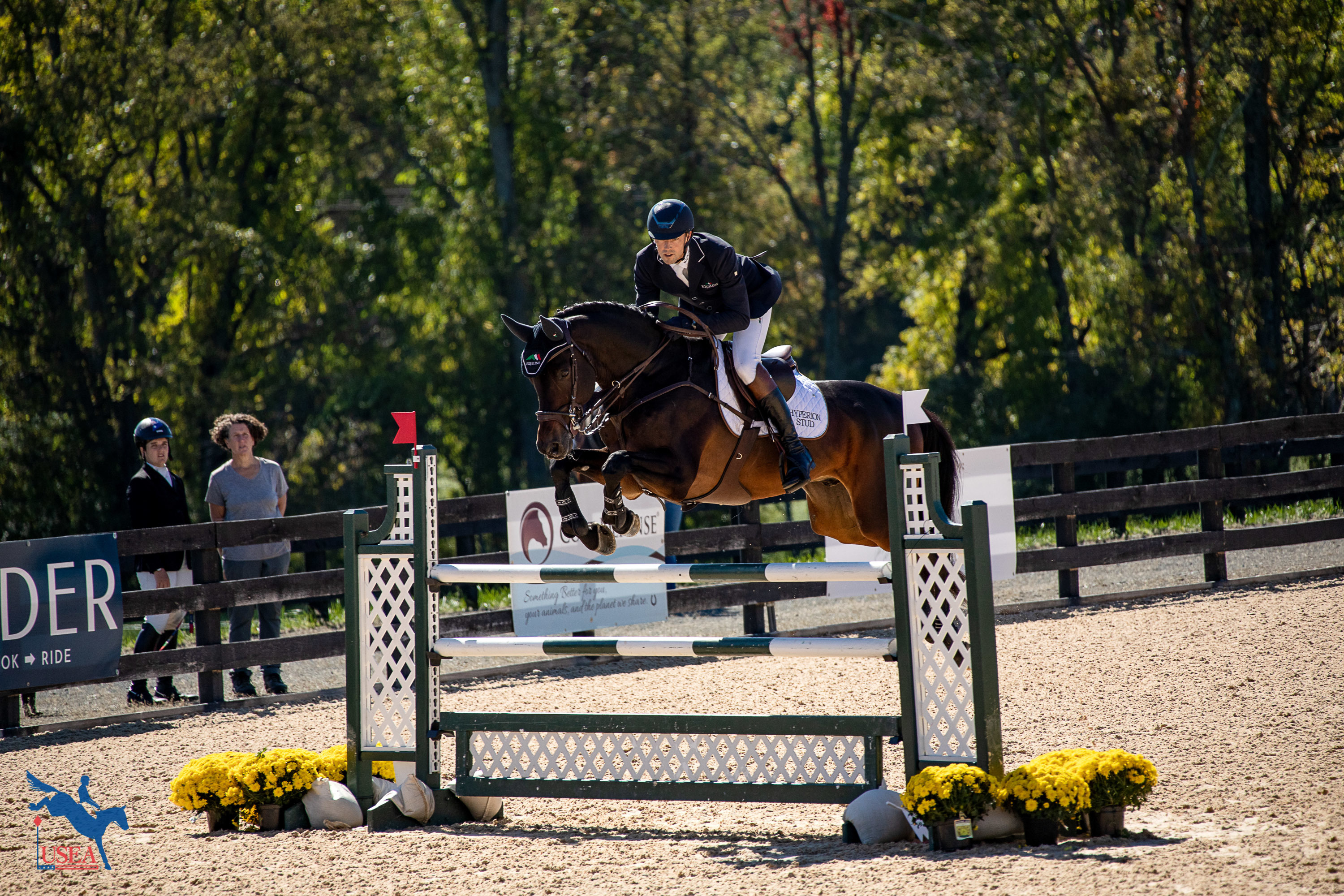 Like Solaguayre California, Chin Tonic's energy level was still high today in the show jump. "He felt very good. He had plenty of energy, and I wish maybe yesterday had taken a little more out of him. He was pretty fresh."
Morven Park is a bit of a hometown event for Coleman as he used to live in the area and has been coming to the venue for almost two decades. "It's great to see this new iteration of it. It's obviously a really special place, and I think it has a bright future in our sport particularly, but, for all horse sports. I think for this area to hold on to their equestrian heritage is a great thing."
"A Great Future"
Chin Tonic's owner, Vicky Castegren of Hyperion Stud in Barboursville, Virginia was on hand to witness her horse's success today. Vicky has had Chin since he was a two-year-old, and she and Coleman have been working together with the gelding for the past eight years. "I haven't had a whole lot of opportunities in the last few years to see the horse in person, so I was really glad to finally, after I think almost three years, see Chin at Great Meadow and then come here for the day to see him finish second at only his second four star long," said Castegren.
"I think the horse has a great future. We're really excited about what the next couple years are going to bring for us. And obviously we love Will and it's great working with him. He is a constant professional and fantastic horseman and the production that these horses have had in the sport is a testament to what a good horseman he is. So we're really proud and we're excited."
Mia Farley and Phelps Claim Third
"He actually looked great this morning [after] yesterday with all the terrain," said Farley of Phelps. "Show jumping's not his strong suit. So I just felt like I was putting a lot of pressure on myself for him to jump clean for his team. But he was wonderful. He answered every question. He's [usually] quite weak through triples. He can't really hold his body in the last element. But I just gave, and he used his body and jumped clean."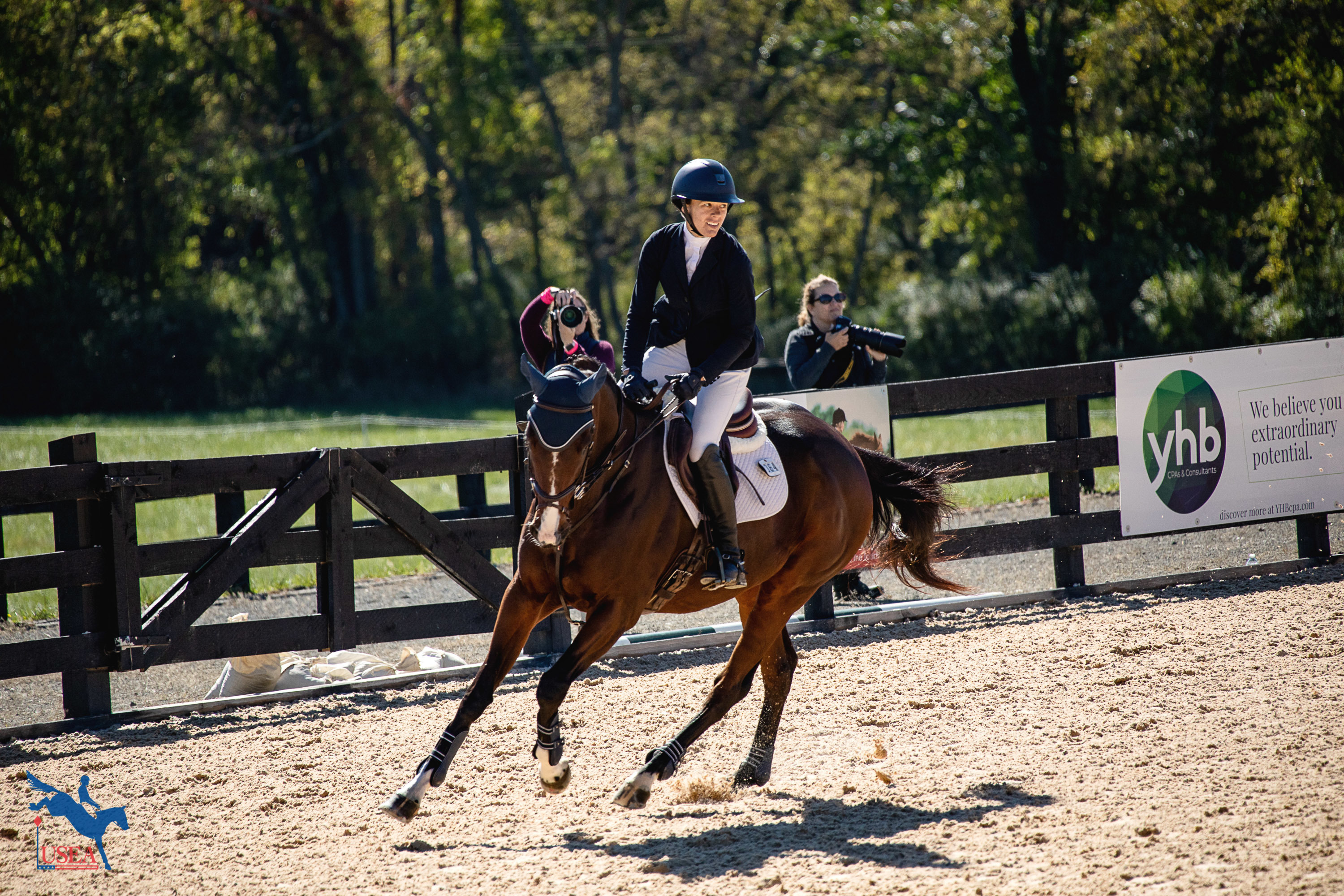 "It's such an honor [to finish in the top three here]," Farley continued. "I've always loved Morven. Coming from the west, it's actually always been a show that I kept an eye on. So finishing third here behind Will and Tamie just feels amazing."
For the immediate future, Farley is also looking at giving her horses some rest time. "We're giving the horses probably eight weeks off. And then we'll bring them back and shoot for another long in the spring, and then look at what we can do in the fall with Phelps."
Reflecting on her training program with owner David O'Connor, Farley shared; "We have our system with Phelps, and I think all the things are slowly coming together. I couldn't have done it without [David]. Phelps has been a little bit hard for me, but he's so great. He's an underdog. I feel like I've been along for the ride and he's proved us all wrong."
Thanks to ADM Animal Nutrition for our coverage of the 2022 Maryland 5 Star at Fair Hill, including rider interviews, competition reports, horse spotlights, photos, videos and more!⁣