Looking for ways to make your life easier? Here are some of my favorite barn "hacks"—tips and tricks that I and other professional grooms across the country use to save money, time and hassle.
Hack 1
Dry wet boots and saddle pads by hanging them on a stall chain. (Note: If your horse is a Curious George who can't resist the temptation to rearrange such items, hang them across the entrance of an unoccupied stall, tack room or feed room.)
Hack 2
Label buckets for bits, feed, poultice, stall freshener (such as Sweet PDZ®), etc., with adhesive mailbox letters (available at most hardware and home-supply stores), so you don't mix them up. Nothing turns off a picky eater more quickly than grain that tastes like liniment!
Hack 3
Heat water in a (supervised) Crock-Pot® or instant hot kettle to create hot towels for stain removal and warm up your horse's bit during cooler weather. Always check the bit against your own skin to be sure it's not too hot before bridling him.
Hack 4
Use scissors to cut designs into the ends of leg wraps and polos so you can always match up pairs (pick a different design for each separate pair). This is especially helpful if you own multiple wraps of similar color but different lengths.
Hack 5
Keep a stash of size 5 disposable diapers on hand for a variety of uses: as bandages for wounds, wraps for hoof poultice or packing, and soaked with water and then frozen for icing tricky-to-wrap leg areas, like fetlocks and knees.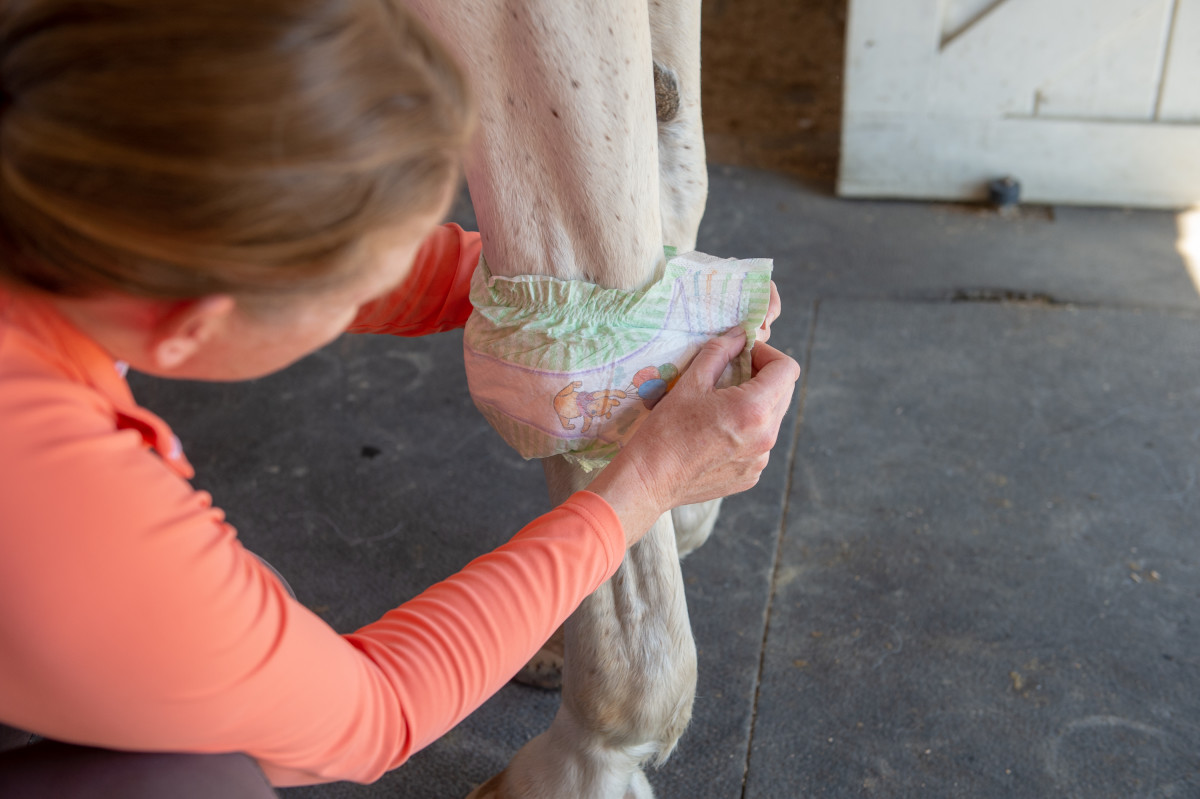 Hack 6
Put tennis balls on the ends of your cross-ties to prevent them from making a loud noise against the walls or ground when you unclip your horse. Simply cut a slit on either side of each ball, then feed a double-ended snap through it and clip it to the cross-tie.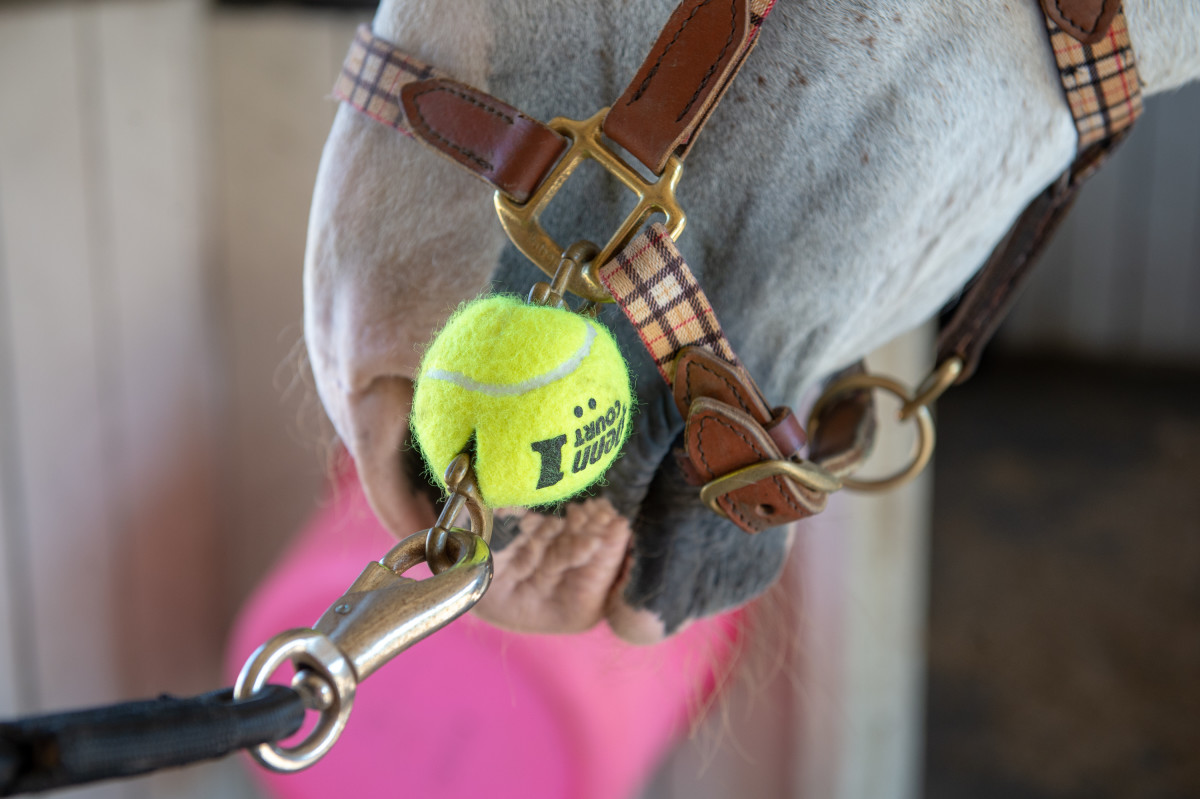 Hack 7
Soak pull-on bell boots in hot water to make them more pliable and easier to pull on.
Hack 8
Hang a hoof pick near your horse's stall door to pick his feet before you lead him out of the stall so the barn aisle stays tidier.
Hack 9
Soak limp carrots in a bucket of cold, clean water to revive them. Yes, this really works!
Hack 10
Use a trunk as a step stool to pull, trim or braid your horse's mane. First, be sure the lid is sturdy enough to hold your weight without collapsing!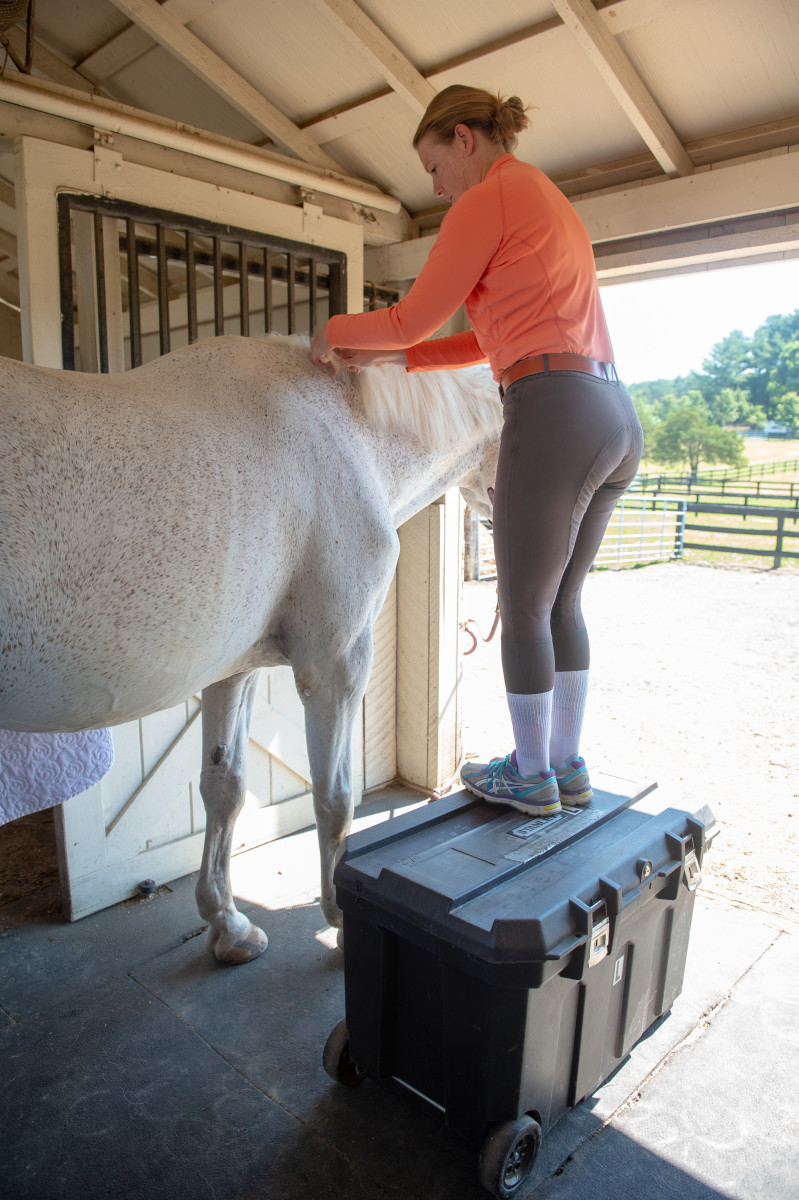 For more from Liv, check out "Use Coolers Effectively," "6 Tips to Improve Your Horse's Health," "Take Your Horse's Temperature" and "How to Pull Your Horse's Mane"
About Liv Gude
Liv Gude spent years in the saddle riding hunters, jumpers, reiners and, ultimately, dressage horses, before switching her focus to growing her expertise as a professional groom. She started her grooming career with Olympian Guenter Seidel. After working for him and other top riders for years, she saw the need to bring professional grooms and horse owners together in a supportive and educational manner. In 2011, she founded proequinegrooms.com, an online resource that provides information about grooming, employment and horse care. Liv believes that daily care, early detection of illness and lameness, and overall health and presentation are the first and foremost duties of a groom.
For more grooming and health-care tips and to learn how Liv became a professional groom, listen to the Practical Horseman Podcast, Episode 19.